Scariest Movies of 2017
Scariest Movies of 2017
The scariest movie of October 2017
Happy Death Day (13 October 2017)
Director: Christopher B. Landon
Writers: Scott Lobdell
Starring: Jessica Rothe
Synopsis: The unfortunate repeated slashing of a life-loving, party-going, sorority member, popular college student who finds herself reliving her birthday a la GroundHog Day after being murdered by a mysterious stalkerish killer with a laughable mask. Although, very formulaic but purely irrestible!
"50 Cent never sounded so eerie!"
The scariest movie of December 2017
Slumber (1 December 2017)
Director: Jonathan Hopkins
Writers: Jonathan Hopkins
Starring: Maggie Q, Will Kemp
Synopsis: Alice is a devoted and experienced sleep doctor who finds herself at a loss when a family of four elicit her medical expertise to sort out their communal sleep disorder. Will she be dealing with the common sleep paralysis, dark family secrets or something even more macabre? You have to go watch it to find out...
" A Sleep Paralysis trope at its best!!"
Tees
TBHMManiacs Tees: Limited print via Teespring
Click on shirt for details, 50% of sales will be donated to support Veterans in need.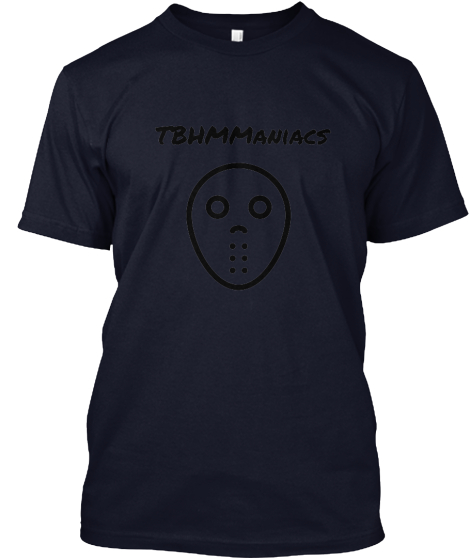 Happy January TBHMManiacs!!!
"Happy New Year..."
TBHMManiacs... We want you!
Copyright © 2006-2017 TBHM. ALL RIGHTS RESERVED