The Best of The Three Levels
The Best Horror Movies are made of these: The Supernatural, The Slasher, and The Horror~Comedy Movies! Below are my top ten in each sub-category of horror, which ones are yours? Check out my top tens and let me know which movies should make the lists and which ones shouldn't. Spread your horror and love your horror!
The Best 10 of Horror Comedy Movies
The Best 10 of Supernatural Movies
and also enjoy my top horror tv series...
---
"The best horror movies inspire good or evil in the living depending on our essence."
A horror movie crazed fan
---
Tees
TBHMManiacs Tees: Limited print via Teespring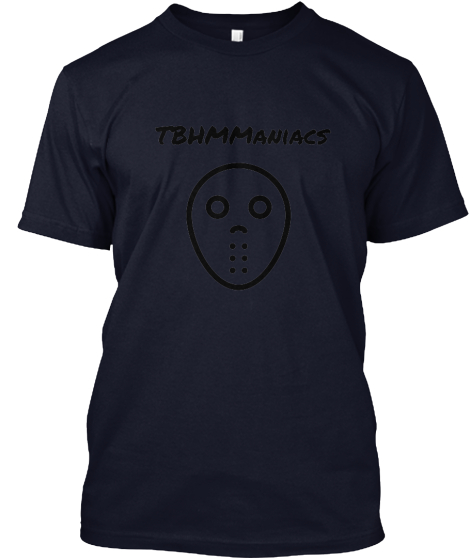 Click on shirt to purchase!
Happy March TBHMManiacs!!!
TBHMManiacs, We want you!
TBHM Tip #7: Don't piss anyone off... have a beer and stay lucky!
Copyright © 2006-2019 TBHM. ALL RIGHTS RESERVED