TBHM GAME
Do you love HORROR MOVIES? Then you will definitely love these games inspired by some of the best horror movies ever made. Just click on the following titles and have some dark fun!
Yes those are beer goggles...what what?
Tees
TBHMManiacs Tees: Limited print via Teespring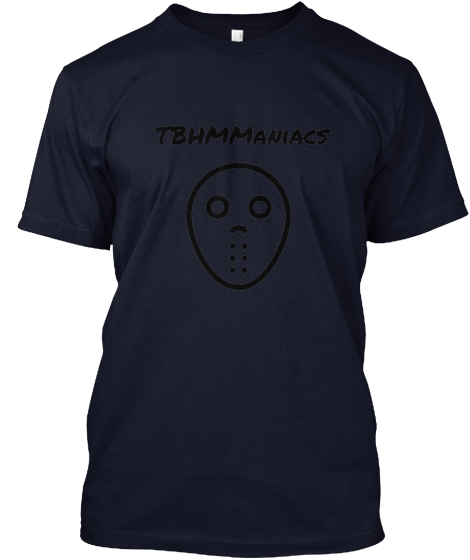 Click on shirt to purchase!
Happy SEPTEMBER TBHMManiacs!!!
TBHMManiacs, We want you!
TBHM Tip #13: Death is the shadow of creation, one cannot exist without the other!
Most Anticipated of AUGUST
Scary stories to tell in the dark: 9 August 2019
Most Anticipated of JULY
Midsommar: 3 July 2019
Crawl: 12 July 2019
The Field Guide to Evil: 26 July 2019
Most Anticipated of JUNE
The Child Remains: 7 June 2019
Head Count: 14 June 2019
The Dead don't die: 14 June 2019
Nightmare Cinema: 21 June 2019
Child's Play: 21 June 2019
Grudge: 21 June 2019
Annabelle comes Home: 26 June 2019
47 Meters Down: Uncaged: 28 June 2019
Play or Die: TBD
Most Anticipated of MAY
Perfect: 17 May 2019
The Lighthouse: 19 May 2019
Brightburn: 24 May 2019
Ma: 31 May 2019
Copyright © 2006-2019 TBHM. ALL RIGHTS RESERVED