Il était une fois, il y avait une fille qui s'appelait Ciel, elle était très étrange et mystérieuse dans sa peau. Parfois même ses parents ne pouvaient la comprendre. Il était presqu'impossible d'avoir de raisonner à tout ce qu'elle marmottait. Par conséquence, ses parents l'ont empêché de regarder la télévision et d'avoir accès à tout matériel intellectuellement extraordinaire. Elle vivait dans un monde à l'intérieur de sa tête. Elle n'était pas vraiment vexer n'ayant pas accès à la technologie parce qu'elle était plus que capable de créer des mondes, elle pourrait créer des personnages inimaginables dans cette petite tête qu'elle possédait.
Durant la nuit, elle restait éveillée sur son lit; ses parents pensaient qu'elle démontrait des symptômes d'autisme parce qu'elle perdait toute une journée à regarder dans l'espace vide. Le tempérament qu'elle dégageait dans son école et sa voisinage résultait d'en avoir seulement des intimidateurs, elle était une cible faible puisqu'elle était vraiment spéciale.
Ciel savait en elle-même qu'elle avait un talent particulier, un talent qu'elle ne pouvait pas attendre pour dévoiler au monde. Mais qui l'acceptera comme elle était?
Buy French Version <----- Click and Buy
Tees
TBHMManiacs Tees: Limited print via Teespring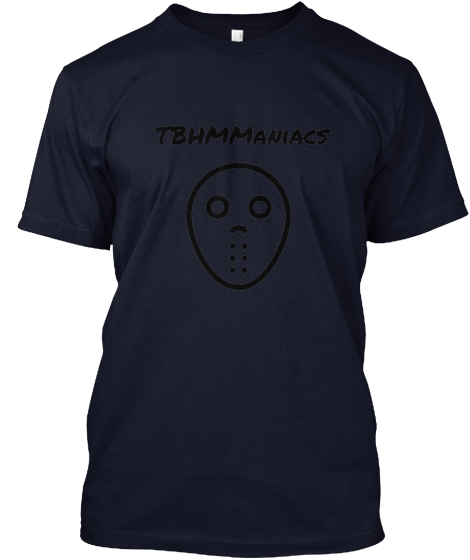 Click on shirt to purchase!
Happy SEPTEMBER TBHMManiacs!!!
TBHMManiacs, We want you!
TBHM Tip #13: Death is the shadow of creation, one cannot exist without the other!
Most Anticipated of AUGUST
Scary stories to tell in the dark: 9 August 2019
Most Anticipated of JULY
Midsommar: 3 July 2019
Crawl: 12 July 2019
The Field Guide to Evil: 26 July 2019
Most Anticipated of JUNE
The Child Remains: 7 June 2019
Head Count: 14 June 2019
The Dead don't die: 14 June 2019
Nightmare Cinema: 21 June 2019
Child's Play: 21 June 2019
Grudge: 21 June 2019
Annabelle comes Home: 26 June 2019
47 Meters Down: Uncaged: 28 June 2019
Play or Die: TBD
Most Anticipated of MAY
Perfect: 17 May 2019
The Lighthouse: 19 May 2019
Brightburn: 24 May 2019
Ma: 31 May 2019
Copyright © 2006-2019 TBHM. ALL RIGHTS RESERVED