Most Terrifying of 2019
Which one is your favorite horror movie of 2019?
2019 is promised to be a juicy year with some of the most demented remakes, compelling originals, and suspenseful sequels. Below is TBHM's horror movie poll for 2019. We want you to pick your favorite horror movie out this year and you never know maybe your pick will make the top 9 list as we will watch every single one of them to ensure they are worthy!
The best horror movie of January 2019
Velvet Buzzsaw (31 January 2019)
Director: Dan Gilroy
Writer: Dan Gilroy
Starring: Jake Gyllenhaal, Rene Russo, Toni Collette
Synopsis: Velvet Buzzsaw is a collage of the greatest actors and actresses in the movie industry who portray some of the most ambiguous characters afflicted with greed, ambition, and lovelessness. This premise is an expose on the human condition. It follows Josephina who works for Rhodora Haze at her art gallery. Josephina stumbles upon an art cache of hundreds of art pieces from a peculiar dead old man's apartment. Rhodora offers to exhibit the paintings at her gallery which instantly incited buzz from everyone; even from Morf played by Jake who is one of the most prestigious and influencing art critic in Los Angeles. All parties involved could have accumulated wealth beyond Jeff Bezos with the sales. However, this kind of art has its own voice, it is thirsting to be heard and it wants to consume you.
"Art Darko is so in!"
"The Hoboman can't save you!"
"Thou art what thou crave"
"They see right through your souls"
"Velvet Buzzsaw will saw right through you"
Tees
TBHMManiacs Tees: Limited print via Teespring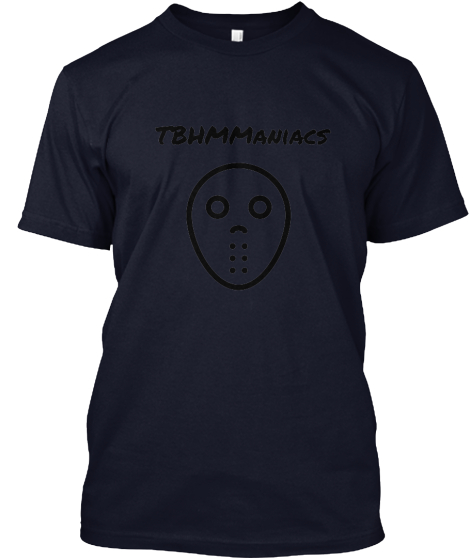 Click on shirt to purchase!
Happy March TBHMManiacs!!!
TBHMManiacs, We want you!
TBHM Tip #7: Don't piss anyone off... have a beer and stay lucky!
Copyright © 2006-2019 TBHM. ALL RIGHTS RESERVED