How do you take your Horror?
Bloody, Ghostly, Scary as Hell or kinda ghastly...?
TheBestHorrorMovies.com (TBHM) is dedicated to horror movie fanatics everywhere that we affectionately nickname TBHMManiacs. We focus on reviewing and recommending the Best of The Three Levels of Horror which are-- Dark Comedy, Slasher, and Supernatural movies. We celebrate both the horror movie heroes and villains (We have our reasons). We strive to introduce each year our wildest selection of Horror movie hotties and hunks (We assure you, our picks are cleverly enticing with your votes of course). We extend our love to our unique scary movie writers and directors by featuring one of our mutual favorites in our Horror giant section annually. We accept your votes to create our yearly top rated lists. TBHM is here to support the greatest horror films by reviewing and recommending them to you via curated lists on our site. We have plenty of juicy Horror topics that we update somewhat weekly (AD military) such as WTF Horror Moments and Dare you to watch. Check us out and Spread your Horror!
MAJOR SPOILER ALERT!!!
Title: Cargo
"The ending"
Cargo is an Australian post-apocalyptic thriller that is written and directed by Yolanda Ramke. It is in essence a zombie movie with a high emotional pulse. The baby aka the cargo was the greatest treat but this film had countless WTF scenes especially the ending.
Crusty heh!
Many stages to zombyism; I just couldn't get past the syrupy substance crusting on every hole stage!
The scariest movie of June 2018
Hereditary (8 June 2018)
Director: Ari Aster
Writers: Ari Aster
Starring: Toni Collette, Alex Wolff, Gabriel Byrne, Milly Shapiro
Synopsis: I love Toni Collette but I never pictured her in such a terrifying premise. All I can tell you is to get ready to scream like a little school girl on her first halloween. All in all there are more WTF moments in that film than all four seasons of "1000 ways to die".
"Dial H for horrifying as hell"
Happy July TBHMManiacs!!!
TBHM TIP #3: Don't play with fireworks while drinking!
Tees
TBHMManiacs Tees: Limited print via Teespring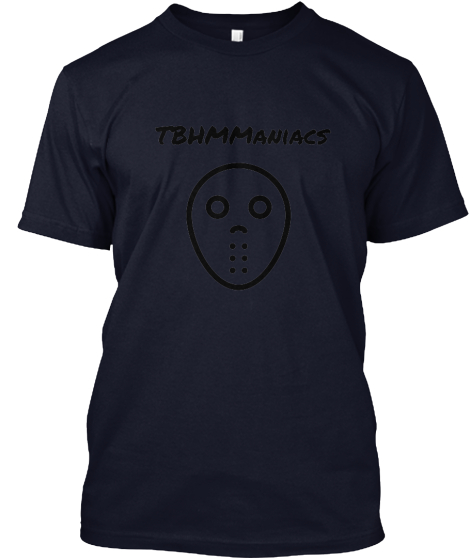 Click on shirt to purchase!
Links Contact Us Frequently Asked Questions
Terms & Conditions Privacy Policy Home
Copyright © 2006 - 2018 TBHM. ALL RIGHTS RESERVED