How do you take your Horror?
Bloody, Ghostly, Scary as Hell or kinda ghastly...?
TheBestHorrorMovies.com (TBHM) is dedicated to horror movie fanatics everywhere that we affectionately nickname TBHMManiacs. We focus on reviewing and recommending the Best of The Three Levels of Horror which are-- Dark Comedy, Slasher, and Supernatural movies. We celebrate both the horror movie heroes and villains (We have our reasons). We strive to introduce each year our wildest selection of Horror movie hotties and hunks (We assure you, our picks are cleverly enticing with your votes of course). We extend our love to our unique scary movie writers and directors by featuring one of our mutual favorites in our Horror giant section annually. We accept your votes to create our yearly top rated lists. TBHM is here to support the greatest horror films by reviewing and recommending them to you via curated lists on our site. We have plenty of juicy Horror topics that we update somewhat weekly (AD military) such as WTF Horror Moments and Dare you to watch. Check us out and Spread your Horror!
MAJOR SPOILER ALERT!!!
Title: Cargo
"The ending"
Cargo is an Australian post-apocalyptic thriller that is written and directed by Yolanda Ramke. It is in essence a zombie movie with a high emotional pulse. The baby aka the cargo was the greatest treat but this film had countless WTF scenes especially the ending.
Crusty heh!
Many stages to zombyism; I just couldn't get past the syrupy substance crusting on every hole stage!
The most suspenseful horror movie of August 2018
The Little Stranger (31 August 2018)
Director: Lenny Abrahamson
Writers: Lucinda Coxon, Sarah Waters
Starring: Domhnall Gleeson, Will Poulter, Charlotte Rampling, Ruth Wilson
Synopsis: Based on the 2009 novel of the same name, this ghost story is nothing short of depth and suspense. A country doctor newly assigned to a mysterious family in a dilapidated mansion will find that there is always more that meets the eye when it comes to mental illness and a big old house. Dr. Faraday's past and future are forever intertwined with the Ayres but does he know?
"A gothic tale"
Happy August TBHMManiacs!!!
TBHM: Equal rights to all!
Tees
TBHMManiacs Tees: Limited print via Teespring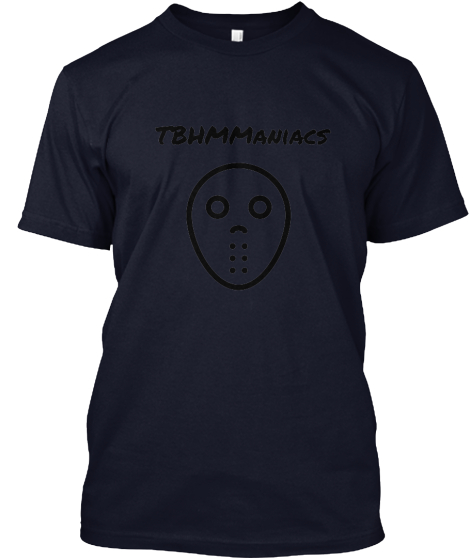 Click on shirt to purchase!
Links Contact Us Frequently Asked Questions
Terms & Conditions Privacy Policy Home
Copyright © 2006 - 2018 TBHM. ALL RIGHTS RESERVED