How do you take your Horror?
Bloody, Ghostly, Scary as Hell or kinda ghastly...?
TheBestHorrorMovies.com (TBHM) is dedicated to horror movie fanatics everywhere that we affectionately nickname TBHMManiacs. We focus on reviewing and recommending the Best of The Three Levels of Horror which are-- Dark Comedy, Slasher, and Supernatural movies. We celebrate both the horror movie heroes and villains (We have our reasons). We strive to introduce each year our wildest selection of Horror movie hotties and hunks (We assure you, our picks are cleverly enticing with your votes of course). We extend our love to our unique scary movie writers and directors by featuring one of our mutual favorites in our Horror giant section annually. We accept your votes to create our yearly top rated lists. TBHM is here to support the greatest horror films by reviewing and recommending them to you via curated lists on our site. We have plenty of juicy Horror topics that we update somewhat weekly (AD military) such as WTF Horror Moments and Dare you to watch. Check us out and Spread your Horror!
MAJOR SPOILER ALERT!!!
Title: The Walking Dead (S8,E8)
"How it's gotta be"
Let me start by stating that TWD is one of the most controversial and binge-watched shows currently out there. I honestly can say that I have been a fan since day 1. There is something about bringing people together and fighting to protect the ones WE love that scream "hell ya" to me and most. So I am not defending my obsession with the show but we all have the capacity to enjoy a good thing when we see one. Nonetheless, the show is guilty of unnecessary redundancy, dim-witted decision making by principal characters and killing off beloved cast members (ahem Glenn).
The show is also full of WTF moments that are so visceral at times that one can only cringe in our seat and bury our face in our (human) pillow...
The most WTF moment in the first Half of Season 8's TWD has to be:
"Car'l" in Rick's voice...
The scariest movie of December 2017
Slumber (1 December 2017)
Director: Jonathan Hopkins
Writers: Jonathan Hopkins
Starring: Maggie Q, Will Kemp
Synopsis: Alice is a devoted and experienced sleep doctor who finds herself at a loss when a family of four elicit her medical expertise to sort out their communal sleep disorder. Will she be dealing with the common sleep paralysis, dark family secrets or something even more macabre? You have to go watch it to find out...
" A Sleep Paralysis trope at its best!!"
Happy January TBHMManiacs!!!
Happy New Year...
Our
Hotties and Hunks of 2017 so far
Tees
TBHMManiacs Tees: Limited print via Teespring
Click on shirt for details, 50% of sales will be donated to support Veterans in need.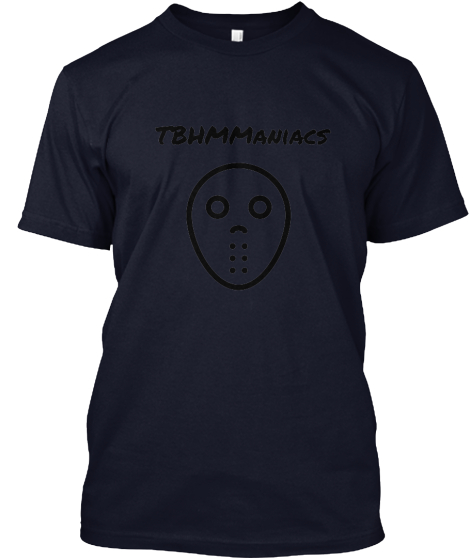 Links Contact Us Frequently Asked Questions
Terms & Conditions Privacy Policy Home
Copyright © 2006 - 2018 TBHM. ALL RIGHTS RESERVED