The Horror Movie Hunk
Archives
(2005-2009)
For our entire horror movie lady and perhaps gentleman fans I want to present to you, the monthly horror movie hunks. I know you love the gory, love the scary, love the bloodshed but you also love the usual eye candy. The guys have had their fair share of scream queen chics with the fine derrieres and racks in those cult slasher and supernatural movies but where are our gorgeous men without their shirts, sporting those hot six packs. We need them too, hell we crave those shirtless men.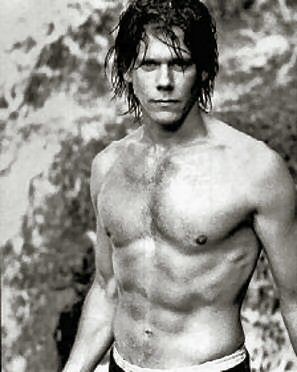 The Best Horror Movie Hunk for the year 2005
Who: Ryan Reynolds in "Amityville Horror(2005)"...he just looks soooooooooo tasty! He plays in mostly comedies, I never thought he could play so well in dark, horror movies but he pulled it. He did a very good job at being kinda possessed. He is currently dating Alanis Morissette.
Why: Because he is just such a funny and dark guy at the same time. He can play both roles flawlessly.
Born: Ryan Rodney Reynolds on October 23, 1976 in Vancouver, British Columbia, Canada.
Click on pic to take it all in!
The Best Horror Movie Hunk for the year 2006
Who: Steven Strait from "The Covenant(2006)". He is an actor, singer and fashion model. He started acting very shortly but that will not stop him from reaching whatever goals he has set in that field. He is currently married to actress Lynn Collins, sorry girls! this hottie is no longer on the market.
Why: huh, huh...I am lost right now! uh, he is such a talented hearthrob!
Born: Steven Strait on March 23rd, 1986 in Greenwich Village, NY
Click on pic to lose control!
The Best Horror Movie Hunk for the year 2007
Who: Thomas Jane from "The Mist(2007)". He is a triple threat as a producer, director and actor. He married actress Patricia Arquette in 2006. They are parents to daughter Harlow Olivia Calliope. He started acting when I was only five years old, needless to say, that his repertoire would be too long to list.
Why: He is a pro at making you think the opposite of what you should be thinking about. Great actor!
Born: Thomas Elliott III on February 22nd, 1969 in Baltimore, MD
Click on pic to see this gorgeous body!
The Horror Movie Hunk for the Month of January 2008
Who: Michael Stahl-David from the monster thriller "Cloverfield(2008)". Son of physicians. He is mostly known in the short-lived tv show "The Black Donnelly's" as Sean Donnelly one of the four Irish Brothers.
Why: He plays being fearless so well as he risks his life to find his ex-flame, that's very selfless. He is a well known grafitti artist in Chicago also.
Born: Michael Stahl-David in 1982 in Chicago, Illinois
Click on pic to see something orgasmic!
The Horror Movie Hunk for the Month of February 2008
Who: Heath Ledger star of the supernatural thriller "The Order": May he rest in peace!
Why: Plays the Joker in the newest addition to the Batman installments: "The Dark Knight(2008)"
Born: Heath Andrew Ledger on April 4, 1979 in Australia
Died: January 22, 2008
He will never be forgotten, his movies are constant reminders of such a grave loss the movie industry has to endure.
Click on pic to contemplate what's left of the Australian Sensation!
The Horror Movie Hunk for the Month of March 2008
Who: Josh Hartnett star of the vampire thriller "30 Days of Night(2007)", and "I come with the rain(2008)". He went to the Conservatory of Theatre Arts & Film at SUNY Purchase, NY. He is of Irish ancestry, raised in Minnesota mostly by his father Daniel Hartnett and his step-mom Molly. He had his first job as a clerk in a local video store, he also worked in Burger King and McDonald's before he started acting. He landed his first movie role in "Halloween H20: 20 years later(1999)" playing the son of Jamie Lee Curtis, and thereafter he was scoring roles after roles in major box office movies.
Why: He looks like a sensitive guy who will attend to your every needs but also has a very dark side. All in all, he kicks butt in the thriller like I never saw him do before. Sexiest Vegeterian ever!
Born: Joshua Daniel Hartnett on July 21, 1978 in Minnesota.
Click on pic to see something gorgeously sexy!
The Horror Movie Hunk for the month of April 2008
Who: Will Smith the leading character in the vampire feature based on the book by Richard Matheson "I Am Legend(2008)". Married to one of the hottest women in Hollywood, gave birth to really cute offsprings. Multi-talented, double threat as a singer/rapper and actor/comedian.
Why: His sense of humor and his attractive body go hand in hand.
Born: Willard Christopher Smith, JR, on October 25, 1968, in West Philadelphia, Pennsylvania.
Click on pic to get some chocolate!
The Horror Movie Hunk for the month of May 2008
Who: Scott Speedman plays the leading role in the dark thriller "The Strangers(2008)" due out May 30th. He was born of Scottish parents. Born in England but raised in Toronto, Canada. Former swimmer. Mostly known for his role in the TV show "Felicity". He pursued acting after his then girlfriend challenged him to do so and eversince he's been on the road to success with major roles in Horror, Drama, Action and Comedy movies.
Why: Because he can play a beast and a victim so well. He has star quality!
Born: Robert Scott Speedman in September 1, 1975, in London, England.
Click on pic to see something yummy!
The Horror Movie Hunk for the month of June 2008
Who: Mark Walhberg from the disaster environmental awareness movie "The Happening(2008)"
Why: Marky Mark is a hottie with a body to die for. He is multi-talented, started in the show business very young, and earned the fame and the glory coming his way. He is the youngest of nine siblings, he is the brother of famous brothers Robert and Donnie Walhberg. He is of Swedish, Irish and French Canadian descent. His parents are Alma Elaine and Donald Edward Walhberg who got divorced in 1982. Donald passed away on February 14, 2008, our condolescences to you Marky.
Born: Mark Robert Michael Walhberg, on June 5, 1971, in Boston, Massachussets.
Click on pic to see something gorgeous!
The Horror Movie Hunk for the month of July 2008
Who: Jared Padalecki, from The CW horror TV series Supernatural (2005 to present), he played in horror movies like House of Wax(2005) Cry Wolf (2004). He is the son of Sharon and Gerald R. Padalecki. He started acting classes at the tender age of 12, he got his first break on the hit tv series "The Gilmore Girls"(2000 - 2005) and soon after major roles in big budget movies was landing on him. He hosts the hit horror reality series "ROOM 401" on MTV. He was engaged to long time girlfriend Sandra McCoy and they split things up this spring.
Why: He is single now girls! He will play the lead role in the newest Friday the 13th which will open on February 13, 2009, of course it will be a friday if you were wondering. He has a hot horror TV series running, a hot horror reality series, and hot horror slasher due out next year, now tell me this boy is not cooking up hot gold! he's just so handsome!
Born: Jared Tristan Padalecki on July 19, 1982 in San Antonio, Texas.
Click on pic to see something hot!
The Horror Movie Hunk for the month of August 2008
Who: Kiefer Sutherland from the new supernatural thriller (Mirrors 2008). He is a British and Canadian actor, the son of actors Donald Sutherland and Shirley Douglas. He is of Scottish ancestry, he has a twin sister named Rachel. He owns a record label (Ironworks) and has starred in more than 70 movies since 1983. How can we forget "Flatliners (1990)"? As you should know already, he left his then wife Camillia Kath and children for Julia Roberts, his co-star from the horror cult movie "Flatliners", I guess that's what happens when you have a hot co-star, you abandon your wife and kids for them sometimes...
Why: Because he is such a talented actor, he recognizes when he messes up and scoops himself right up. This is a man who truly understands how to be human. He is a very successful and accomplished actor just like his dad.
Born: Kiefer William Dempsey George Rufus Sutherland (four middle names)on December 21, 1966 in London, England
Click on pic to check him out!
The Horror Movie Hunk for the month of September 2008
Who: Greg Kinnear from the horror~comedy Ghost Town (2008). He is the son of Suzanne and Edward Kinnear. He has two brothers; as a child his family traveled a lot. But he was focused, he graduated the University of Arizona with a degree in Broadcast Journalism. He married his wife Helen Labdon in 1999 with whom he has two daughters. He has been in mainly roles that are very comical.
Why: He is a very funny guy, he doesn't look funny though, but most of his movies have that dark comedy feel to them and that's always great in my book.
Born: Gregory Kinnear in Logansport, Indiana in June 17, 1963
Click on pic to see something nice!
The Horror Movie Hunk for the month of October 2008
Who: Milo Ventimiglia from "Pathology 2008" and the most acclaimed tv series "Heroes". Currently dating co-star Hayden Pannetiere, so girls watch out, this one is taken!
Why: He is very passionate about what he does, he is hot, he is multi-talented, can play both villain and good guy and still remain irresistible.
Born: Milo Anthony Ventimiglia, on July 8, 1977, in Anaheim, California.
The Horror Movie Hunk for the month of November 2008
Who: Robert Pattinson from the vampire teenaged fanbased movie "Twilight". Robert is an English actor, musician and model. He is best known for his role in Harry Potter as the ill-fated Cedric.
Why: Because he is very intense in his role and girls are going crazy over him.
Born: Robert-Thomas Pattinson, on May 13, 1986, in London, England.
The Horror Movie hunk for the month of December 2008
Who: Tahmoh Penikett from BattleStar Galactica (2004-present), and Trick r Treat (2008). He is Canadian, has two siblings, twin sisters, Stephanie and Sarah. He is famously known for his role in BattleStar Galactica as Captain Karl "Helo" Agathon, but he will be playing (Paul Ballard) opposite Eliza Dushku, a FBI agent in the new TV series "Dollhouse" created by Joss Wheddon, premiering February 13, 2009.
Why: He may look so handsomely out of this planet but he is very down to Earth, very generous.
Born: Tahmoh Penikett, on May 20, 1975, in Whitehorse Yukon, Canada.
The Best Horror Movie Hunk of the year 2008
Who: Bradley Cooper
Bradley Cooper from Nip/Tuck tv series (2007), Midnight Meat Train (2008) is the Horror Movie Honk of the year 2008 because he has the hottest fighting scene ever in a horror movie which proves that he absolutely works out in the gym and obviously has a body to crave for. Cooper is of Italian ancestry, graduated Georgetown University in 1997 with a B.A. in English. He later studied at The Actors Studio Drama School at New School University. His first film debut was in Wet Hot American Summer (2001). Cooper married actress Jennifer Esposito in December of 2006 and she filed for divorce in August of 2007. He was spotted later that year with Cameron Diaz, and rumors were circulating that they were dating.
Why: Because his performance playing Leon, this vegetarian photographer, in the Midnight Meat Train was unparallel, he was sensational in the role. As this was his first role in the horror genre, he did an outstanding job, leaving us fans of horror more than satisfied, we're rooting to see more of his cute derriere on these types of movies.
Born: Bradley Cooper, in January 5, 1975, in Philadelphia, Pennsylvania
The Horror Movie Hunk for the month of January 2009
Who: Jensen Ackles starred in Devour (2005), in the Supernatural series with Jared Padalecki (2005 - present), in this year's remade chiller in 3D "My Bloody Valentine" coming out this month. Ackles has two siblings an older brother, Joshua, and a younger sister, Mackenzie, he is of Irish, British, and German ancestry. He has had a very long journey in the show business, since the age of four he has been modeling and pursued an acting career in 1996.
Why: Everyone now knows him as Dean the Winchester brother in the Supernatural series killing off the paranormal accross America. Men and women alike worship him, they love everything there is about him, his smile, his build, his facial expressions, and last but not least his six pack.
Born: Jensen Ross Ackles, on March 1, 1978, in Dallas, Texas.
*****For my good friend Rob, I know you will love them all!*****
The Horror Movie Hunk for the month of February 2009
Who: Travis Van Winkle from Asylum (2006), Friday the 13th (2009)is our horror movie hunk for this month. Travis has two siblings, as a kid, he has moved places to places, up until he was twenty years old, he decided to move to Hollywood and pursue his acting career. We have seen Travis in numerous TV shows like Veronica Mars, Greek, 7th Heaven. He also modeled for Abercombie and Fitch. He is fairly new in the acting business but I am sure he will climb up the ladder fairly quick with a face and a body like his.
Why: Simply because he has blessed the screens with his hot buddy.
Born: Travis Van Winkle, on November 4, 1982, in Victorville, California.
The Horror Movie Hunk for the month of March 2009
Who: Martin Donovan from "The Haunting in Connecticut (2009)", he has more than over fifty movies and tv shows under his belt, at least ten of them are horror movies or horror television shows. Martin is Irish-American, one of four children, he was actually born Martin Smith from a catholic middle class family in Cali. He started scoring more roles after pairing with independent film writer/director Hal Hartley with whom he had several collaborations. He has moved to NYC in 1983 with wife Vivian Lanko, an actress, with whom he has two sons with, they are still married, over 25 years now. He currently resides in Vancouver, Canada with the family.
Why: He is one of the hottest actors over fifty who's still very hot and he is very diversed with his roles in movies.
Born: Martin Smith, on August 19, 1957, in Reseda, California.
The Horror Movie Hunk for the month of April 2009
Who: Idris Elba from Ultraviolet (1998), 28 Weeks Later (2007), The Reaping (2007), Prom Night (2008), The Unborn (2009), Obsessed (2009), is our Horror Movie Hunk for this month. He is a great actor, started his acting career at a very early age but his career finally took off in 2002 playing Russell "Stringer" Bell on HBO's "The Wire". He is an only child, his parents are from Sierra Leone and Ghana. He is anti-crime ambassador. Idris has been a DJ since the tender age of fourteen and started his own DJ company when he was fifteen. He had to do different odd jobs to keep a roof over his head until 1995 and his debut role in a British medical drama TV series called "Bramwell". He is now divorced and has a daughter who lives in Atlanta with his-ex.
Why: Four words: Big Driis, the Londoner.
Born: Idrissa Akuna Elba, in Hackney, London, England, on September 6, 1972
The Horror Movie Hunk for the month of May 2009
Who: Justin Long from Jeepers Creepers (2001) and Jeepers Creepers II (2003), Sam Raimi's "Drag Me to Hell" (2009) is our Horror Movie Hunk for this month. Justin has started an acting career as of 1999 and landed roles in Galaxy Quest and Happy Campers, his rise to stardom started when he played Darry Jenner in Jeepers Creepers since he's played in over 30 movies. He does not seem to be the funny guy which makes his sense of humor even more surprising as he mostly score comedic roles. He is not a limited actor at all, he's played in commercials for Apple's Mac, action, comedy, horror and drama movies. Justin has a lot to offer us in movieland.
Why: He is such a horror movie hunk because he is not trying at all to be hot, he just is...with everything he does...especially his smile! And I definitely can't forget his abs and the tattoo from shots in Jeepers Creepers.
Born: Justin Jacob Long, in Fairfield, Connecticut, on June 2, 1978
The Horror Movie Hunk for the month of June 2009
Who: Sam Rockwell from the Sci-Fi movie "Moon (2009)", and supernatural movies like "Clownhouse (1989)", "The Green Mile (1999)", is our horror movie hunk for this month. Yes, he plays the villain more often than playing the protaganist, he looks more geeky and nerdy than the average hot dudes and he acts viciously in countless features, he said it himself he enjoys playing unlikable characters as he feels heroes should be flawed but we still find him sexy in weird, creepy way and you know you do too. He was born in Daly City, Cali from divorced actors Pete Rockwell and Penny Hess. He had a very liberal upbringing, and finally decided to pursue acting after playing in an Independent film in his senior year in high school and moved to New York consequently. Life was not easy for the actor as he worked many odd jobs to make ends meet. Sam got his big break after playing in a well paying Miller commercial which enabled him to follow his dreams uninterrupted. The actor is not married yet and has no plans on becoming a parent. Sidenotes: He will be playing the villain in Iron Man II, so watch out for that one when it hits theaters!
Why: He plays villain and good guy so effortlessly, but personally I like him as a villain better.
Born: Sam Rockwell, in Daly City, California, on November 5, 1968
The Horror Movie Hunk for the month of July 2009
Who: Our horror movie hunk for this month is Shiloh Fernandez playing Rickie in the 2009 cult dark horror comedy "Deadgirl". Shiloh is relatively new in the horror movie scene, he was born in 1985 in Cali and played in various tv miniseries since 2005 including Gossip Girl and Jericho. In "Deadgirl" he plays the kind-hearted Rickie whose desperate attempts to save the undead dead girl, found in the abandoned mental hospital, from his buddy J.T.'s treatments, just made matters worse in between him and his former friend. "Deadgirl" is worth watching because it's very sick, twisted and demented. Sometimes, we can't influence our friends to do good deeds but we sure as hell will try to stop them from hurting others with any means necessary!
Why: He is a fresh face to the Horror scene!
Born: Shiloh Thomas Fernandez, in Ukiah, CA, on February 26, 1985
The Horror Movie Hunk for the month of August 2009
Who: Nick Zano from "Final Destination: Death Trip", he was the host of the MTV show "Movie House" which he landed with the help of a mystery MTV employee who discovered him while he worked in a trendy shoe boutique due to his very charismatic personality. As a child he lived in Florida, and attended Wellington High School. TV and films were his callings eversince he was a highschooler as he was very active in that field, producing comedy skits and competing in the JVC Universal Film Competition with his writing, his acting and his directing. After completing high school, he moved to LA and quickly found a job with a small production company. He has been actively acting since 2002 and we definitely don't want him to quit anytime soon. Look at this smile and these abs!
Why: Just take a good look at him!
Born: Nicholas Crapanzano, in Nutley, New Jersey, on March 8, 1978
The Horror Movie Hunk for the month of September 2009
Who: Adam Brody from "Jennifer's Body" out in theaters this month. Adam is best known for his role on the tv show the O.C. as Seth Cohen and for also dating co-star Rachel Bilson. Adam has twin brothers and he is the oldest offspring of a jewish family. He grew up in the suburban part of San Diego, he is a great surfer and used to spend most of his time by the beach. He enrolled in community college after High School but only lasted a year. Thereafter, he planned to go to Hollywood to pursue an acting career. He is part time musician, full time actor, full time hottie.
Why: He is the most sarcastic nerdy guy, that's still hot and women still find their panties up in a bunch over him.
Born: Adam Jared Brody, in San Diego, California, on December 15, 1979
The Horror Movie Hunk for the month of October 2009
Who: Dylan Walsh from The Stepfather out in theaters this month is our horror movie hunk for the month of October. He has played in various tv movies and he is mostly known for his role on NIP/TUCK as DR. Sean Mcnamara. Dylan was born in Los Angeles, California, but his parents worked for Foreign services and as a result, he lived in Africa, and Asia before reaching the age of ten. He started to act in plays since high school and completed college with a degree in English in the University of Virginia. Dylan has three children two girls and one boy. He was divorced from Melora Walters in 2003 after seven years of marriage and married another actress, Joanna Going in 2004.
Why: Dylan is a hottie, he plays a real psychopath in the remake of The Stepfather (2009)
Born: Charles M. Walsh, in Los Angeles, Ca, on November 17, 1963.
Dylan with wife Going!
The Horror Movie Hunk for the month of November 2009
Who: Taylor Lautner from New Moon (2009), is an American actor and a Martial artist. His parents are Deborah and Daniel Lautner. He is of French, Dutch, German, and Native American ancestry. He is a very disciplined Martial artist, he has been studying martial arts for seven years straight and won the junior world championship at twelve years old and we can agree on how disciplined Lautner really is, when he put on thirty pounds of muscle for his role as Jacob Black in the second addition to the Twilight Series.
Why: Because Taylor is such a hot wolf! Have you seen those abs!
Born: Taylor Daniel Lautner, in Grand Rapids, Michigan, on February 11, 1992.
The Horror Movie Hunk for the month of December 2009
Who: Micah Sloat, a fairly new actor who snagged the role in the low budget horror movie-documentary "Paranormal Activity" (2009) directed and written by Oren Peli which produced more than $90 million dollars domestically. Micah is a musician and an actor, a native of Connecticut, while attending a Musician Institute Guitar Program in 2006, he answered a casting call for unknown actors who can easily improvise and work at night. And now he is one of the most popular actor, already made the cover of Entertainment Weekly, appeared on Jay Leno, and he will probably become one of the most sought after actors in the years to come.
Why: He played the biggest Alpha male, I have ever seen in awhile, and was so hot doing it.
Born: Micah Sloat, in Westport Connecticut, in 1981
Below are pix of Micah Sloat and fellow co-actor Katie Featherstone
Who is your ultimate Heartthrob?
krista
travis van winkle because he is SOOOOOO SEXY, HOT AND GORGEOUS HE MAKES MY HEART MELT!!! ESPECIALLY IN meet the spartans those abs just make me TOTALLY HOTT
Get mesmerized!
Links Contact Us Frequently Asked Questions
Terms & Conditions Privacy Policy
Copyright © 2006 - 2015 TBHM. ALL RIGHTS RESERVED